A new technology to treat thread veins (spider or broken veins) in just a few quick, easy treatments, helping to reduce overall facial redness, reduce blushing, be rid of broken veins or red spots and have clearer, fresher looking skin.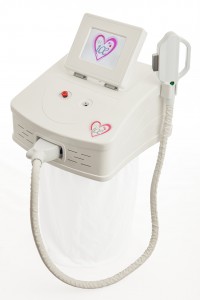 Book a 30 minute IPL Consultation during which we will develop an individual treatment plan for you with the aim of giving the optimum long term results.   A consultation  costs £10 (which is redeemable against an IPL course)
A single thread vein treatment costs from £75 and a course of 4 treatments from £270.
Click here to download a copy of our IPL leaflet for more information.
INTRODUCTORY OFFER
Buy 1 course, get the 2nd half price (T&Cs apply)