A new technology to treat thread veins (spider or broken veins) in just a few quick, easy treatments, helping to reduce overall facial redness, reduce blushing, be rid of broken veins or red spots and have clearer, fresher lokking skin.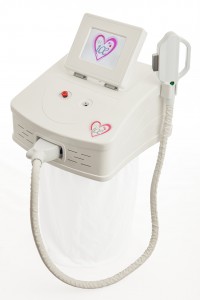 Unlike other IPL machines, our NRG ICE machine has a cooling system which means that large areas of the body can be treated without the pain associated with systems.
We believe that our NRG ICE machine gives much quicker results and reduces ingrown hair and skin reactions.
Book a 30 minute IPL Consultation during which we will develop an individual treatment plan for you with the aim of giving the optimum long term results.   A consultation  costs £10 (which is redeemable against an IPL course)
Prices range from £30 – £295 for a single treatment, depending on the area treated.  A course of 4 treatments ranges in price from £110 – £1,060.
A single thread vein treatment costs from £75 and a course of 4 treatments from £270.
Click here to download a copy of our IPL leaflet for more information.