A message from Rebecca

I hope you and your families are all keeping well and as positive as can be in these difficult times.
Unfortunately, the salon will be closed due to the Covid 19 lockdown until we are able to safely re-open.
If you've got a gift voucher or a course, don't worry – we're extending the time limits on all of them.
Please email us on mailings@beautybemine.co.uk if you want to be added to our mailing list for updates.
In the meantime, here are a couple of short videos which I hope will help you through the lockdown.
The first one is How to keep your brows in shape without over plucking them
and the second one is How to relieve tension headaches or stress using pressure points
I hope you find them helpful.
On 21 April 2019, Beauty Be Mine celebrated 9 years in business and we weren't able to celebrate it with our lovely clients, but here's a video message from us.
We look forward to resuming business and seeing you all on the other side as soon as safely possible.
Kind regards
Rebecca and the team at Beauty Be Mine
_________________________________________________________________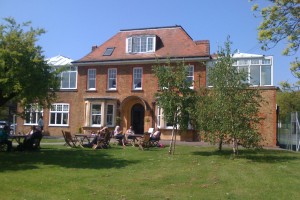 Founded in 2011 by Rebecca,  Beauty Be Mine is a family-run beauty salon set in 10 acres of peaceful Surrey countryside, offering you a wide range of beauty, body, skin and inch-loss treatments.
Situated on the top floor of The River Club, we are open to members and non-members, men and women.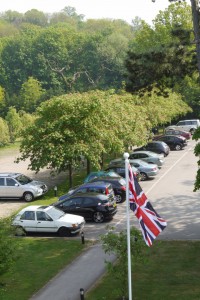 Beauty Be Mine is within easy reach of the A3, A240 and A2043 but away from the hustle & bustle of Worcester Park. There's ample free parking and you can even get your car valeted whilst you are being pampered.
Do you sometimes need an appointment at short notice?  Then download our Appointment Availability app to your smartphone and get notifications if we have any last minute cancellations.  The app will also let you check what availability we have over the next few days.  Click on the 'Check Appointment Availabilty' button for more details.
Please take the time to look at the range of of treatments we offer – there's something for everyone, young or old, male or female.
We hope to see you soon.
LATEST NEWS
Permanent Make Up by Steve Douch @ Beauty Be Mine
We are delighted that Steve works at Beauty Be Mine one day a month.
Steve is one of the industry's best young creative talents whose work has featured in many fashion, advertising and commercial shoots. With a quiet, friendly nature and over 12 years' experience, Steve is an expert at interpreting the needs of his clients and producing a flawless look with an artistic flair, which often surpasses all expectations. He is trained in advanced techniques of Permanent Make Up & is also a trainer.
Steve offers:
Eye enhance £250
Eye-liner £350
Lip line & blush £350
Eyebrows £350
Call 020 8329 9476 to book your initial FREE consultation with Steve.
Please note that Steve is an independent make-up artist and does not accept Beauty Be Mine discount vouchers or gift vouchers.
Would you like to work for Beauty Be Mine?
We're always interested to hear from  experienced, enthusiastic Beauty Therapists qualified to NVQ Level 3 or equivalent who would like to join our friendly team.
If you are interested in working with us, please send your CV to jobs@BeautyBeMine.co.uk