Most of our treatments are suitable for men or women, but here are a few designed with men in mind.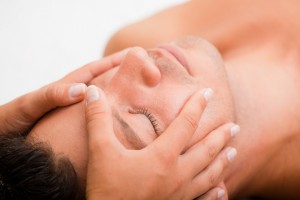 Deluxe Manicure £32
Pedicure £30
Callus Peel £23
Classic Facial (45 minutes) £44
Waxing
Eyebrows £12
Chest £26
Back £26
Back & Chest £45
Shoulders £10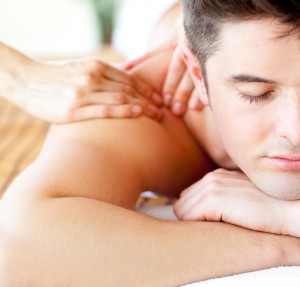 Back Neck & Shoulder Massage (45 minutes) £40
Post Work Out Massage (60 minutes) £46
Working on the areas you need it most:back, neck, shoulders and legs.
Beautiful Back (60 minutes) £50
A facial for your back – cleanse, steam, exfoliate, extraction, massage, mask & moisturise.
Indian Head Massage (30 minutes) £30
A very relaxing and rejuvenating seated massage which helps reduce stress and fatigue and increase mental clarity. With or without oil. You remain fully clothed.
Reflexology (45 minutes) £40
This ancient Chinese technique uses pressure-point massage on the feet (or hands) to restore energy flow through the entire body. Based on the theory that there are reflexes in hands & feet that relate to every organ & part of the body.  Stimulating these reflexes with pressure &  manipulation may improve nerve function & blood supply, which may alleviate stress and other health problems.