We offer a range of non-surgical face and body treatments using our CACI Ultra machine. Skin treatments include work on acne, recent scar tissue, stretch marks fine lines, wrinkles & skin rejuvenation.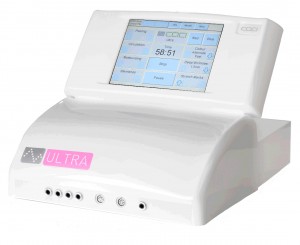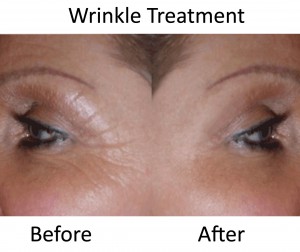 CACI non-surgical solutions

Repair
Remind
Rehydrate
Re-educate
the muscles and skin.
The treatments offer maximum effect on the muscle with minimum skin irritation.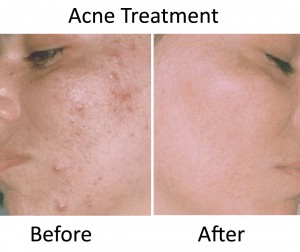 WRINKLE REVOLUTION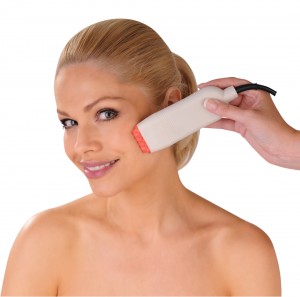 This 20 minute CACI treatment is a non-invasive, needle free alternative to collagen injections and dermal fillers.  It softens and smoothes the appearance of fine lines and wrinkles, using ultrasonic peeling, LED light therapy and CACI amino-lift peptide complex.
Single treatment £25                  Course of 10 £200
CACI Amino-lift Peptide Complex £45
Available to purchase for home use, to enhance this treatment (or any other CACI facial)
JOWL LIFT
Specifically targets muscle laxity around the jawline
Single treatment (30 minutes) £35                     Course of 10 £315
15 minute treatment added to any facial £25
HYDRATONE MASK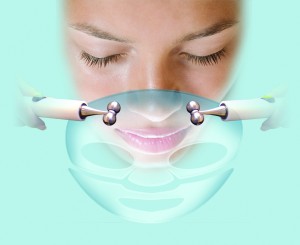 Intensive skin hydration and face plumping treatment, using a mask infused with collagen, hyaluronic acid & Vitamins E & C.
Your skin is quenched, whilst lines and wrinkles are plumped out, leaving your skin looking radiant, softer and more youthful.
Single treatment £25
Single treatment combined with any facial £18
EYE REVIVE
Using serum filled wmicrocurrent rollers together with a deeply nourishig hydro eye mask containing collagen to lift hooded eyelids, reduce puffiness & dark circles and soften the appearance of fine lines and wrinkles around the eye area.
Single treatment (35 minutes) £45         Course of 10 (2 – 3 a week) £405
CACI non-surgical face lift and skin treatments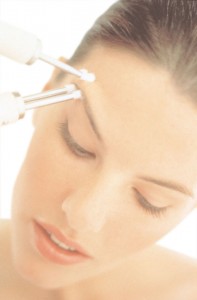 Non-surgical Face Lift (60 minutes) £57
Gently lifts, tightens, tones and re-educates facial muscles whilst reducing the appearance of fine lines & wrinkles. Skin is rehydrated with tone & texture improved leaving skin more supple and firm.
Super CACI (80 minutes) £79
Non-surgical face lift combined with a facial.

ULTRA Facial (80 minutes) £79
Anti-ageing facial combining the non-surgical face lift and skin rejuvenation treatments.
Skin Rejuvenation (30 mins) £37
Combines light therapy and ultra sound to exfoliate, plump out fine lines & wrinkles, increase circulation and treat blemishes. Leaves skin brighter and deeply moisturised.
ULTRA Cellulite (60 mins) £45
For stubborn cellulite; soothes tired aching muscles, lifts & firms the buttocks, contours and tones the legs & thighs, stimulates circulation and aids lymphatic drainage. (Includes ultrasonic exfoliation, LED light therapy, Electro Cellulite Massager (ECM) and intense moisturisation).
Express Cellulite (30 mins) £30
Includes ECM
For optimal results,
we recommend an initial intensive course of treatments, followed by monthly maintenance.
Book a course of 10 treatments and get your first Maintenance treatment FREE
Please see General Information for terms & conditions relating to courses.